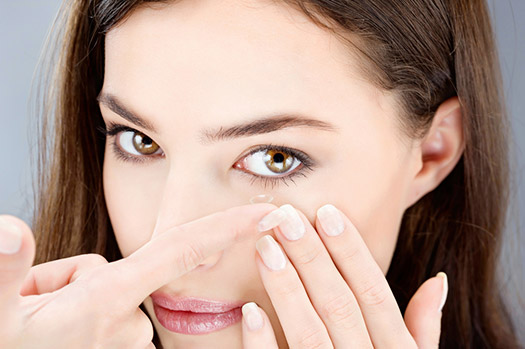 We know your eyes better than anyone else.  This guides us in recommending the best contact lenses for your comfort, vision needs and eye health.
What is included in our custom contact lens fitting?
assessment of trial lenses by our doctors to ensure proper fit
personalized training by our highly trained staff (for new wearers) to ensure you are comfortable with taking care of your lenses
appropriate follow-up and care
What lenses do we offer?
1-Day, 2 week or monthly wear
toric lenses to correct astigmatism
speciality lenses such as RGPs, multifocal and colored contact lenses
Contact us to schedule your eye examination and contact lens fitting.